Disaster Resilient Universities Network
The Disaster Resilient Universities® (DRU) Network provides university risk and safety administrators and practitioners with venues to cultivate a multidisciplinary approach to organizational resilience at our universities.

The DRU's professional peer-to-peer information sharing among DRU members helps campuses mitigate, prepare for, respond to, operate during, and recover from all types of campus emergencies and disasters.

Through sharing experiences, expertise, strategies, technical resources, processes, and lessons learned, the DRU Network strengthens the disaster resilience of universities.

A disaster resilient university is able to adapt and thrive in the face of adversity and uncertainty.
Host a DRU event on your campus
Campuses interested in a specific topic can partner with DRU to host an event. The DRU Network will help with planning and registration.
Sponsor a DRU Summit
There are multiple ways to support the DRU Network.
DRU Network Listserv
The DRU Network is a professional peer-to-peer network that provides simple resources intended to increase communication, coordination, and collaboration between universities worldwide. It can be used to make our campuses more disaster resilient. 
The DRU listserv is one of those simple resources. You must have a university-provided email (.edu) to subscribe. The list is monitored for inappropriate posting: personal attacks, equipment or product advertising, or spam. Offenders will be removed and banned from the list.
The DRU listerv is a closed list. To request membership, please fill out all required fields in the membership request form.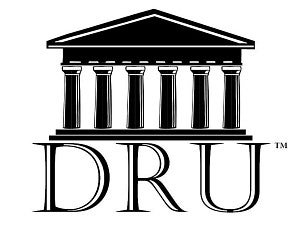 Building Disaster Resilience
Cultivating a disaster resilient university or college campus is a complex challenge that requires a focused effort by the entire university community. The DRU network's interdisciplinary approach leverages members' knowledge and expertise to provide technical assistance and resources.
To become a more resilient university, we strive for proficiency in three areas: 
Strong leadership and culture. This stimulates the ability to stay aware, stay engaged, adapt, and make good decisions.
Well-developed networks. This helps us use partnerships to leverage assets efficiently.
Change readiness. This requires active planning, proactive thinking, and innovative problem-solving. 
By creating links with campus partners to assess and address vulnerabilities, our campuses can continue to innovate and excel.
News
Catch up with the latest news and updates from the DRU.